Looped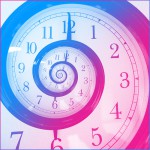 Crazy.
I watched "Looper" tonight.
After, I wonder who the female lead was – Wikipedia says Emily Blunt.
For some reason, I'm reminded of an early 90′s film "Beautiful Creatures", no…. "Beautiful Things". No, that's not right…
Crap, Google comes up empty.
I remember the lead actress was Kate Winslet whose film bio says the movie was actually named "Heavenly Creatures". Now I'm back on track. The leads were Kate and Melanie Lynskey who also played Gloria in "Coyote Ugly". Side-trip – Kevin Smith (yah, that one) was an uncredited writer on Coyote Ugly. In fact, most of the writers on Coyote Ugly were uncredited – by choice.
So anyways, Coyote Ugly starred Piper Perabo who, get this – plays Joe Simmons paramour in Looper.
Wha?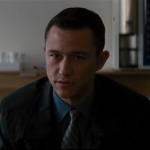 Update; And to complete the fluke, I thought I'd follow Looper up with "The Dark Knight Rises". Sheesh, will it ever end? I swear, this is all by happenstance… I'm not nearly steeped in pop culture enough to organize any of this.