I need to confess something.
I buy lottery tickets.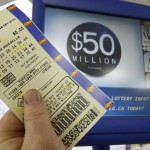 Not all that often mind you. Maybe once or twice a year, and only when the timing is just right. Usually I'm in the express line at the local grocery store and I've only got a few dollars worth of items in hand.
Tonight it was a head of lettuce and some apples.
And only if the jackpot is big. I figure if I'm going to play against the odds, I may as well play against the worst odds possible.
I always play a $20 quick pick and get the Encore.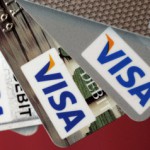 And, I always, always pay using my credit card.
For me, I'm buying more than a few days of dreams when I buy my lottery ticket. I'm also buying a ticket to cash in on one heckuva story – borrowing $21 from the credit card company and parlaying that into $50 million lottery win is great punchline to the story about "the time I won the lottery".
Now I just need to win